1. Red Velvet Cakecup @ The Bees Knees Baking Company
This past week my friend, Lauren (
LaurenLovesToEat
), and I met up for a "Cakecup Date" at The Bees Knees Baking Co. Lauren in someone I met at a New York Press Dinner, and we sorta just clicked. It was so nice to talk to her for a couple hours while we enjoyed coffee and cake on a beautiful day in Manhattan.
Last week I raved about
The Bees Knees' Banana Marshmallow Cakecup, this week I tried 3 other flavors in mini sized cakecups. All 3 flavors were delicious and not too sweet, however my favorite amongst the 3 was undoubtedly the Red Velvet, their best seller. I'll eventually do a full review once I try the remaining flavors. And for those of you ever visiting NYC, check out
Lauren's blog
where she reviews restaurants all over the world, primarily New York City and Hong Kong. ~ 3 mini cakecups for $7 @
The Bees Knees Baking Company, New York City (West Village)
2. Jackie Cardigan @ J.Crew
(purchased in white)
One can not have enough white and black cardigans, seriously, certain cardigan styles just look better with work pants, others can be used for layering, and yet others pair well with a dress. When it comes to style and simplicity, I turn to J.Crew. Their quality is undeniable, we all know that, I mean I have shirts from J.Crew 10 years ago that still look as good as new. In any case, I couldn't resist the 25% off J.Crew sale this past week and I had to pick up their 3/4 sleeve Jackie Cardigan in white. Btw… the sale is still on! ~ $65 (
25% off until TONIGHT
) @
J.Crew
(other colors available)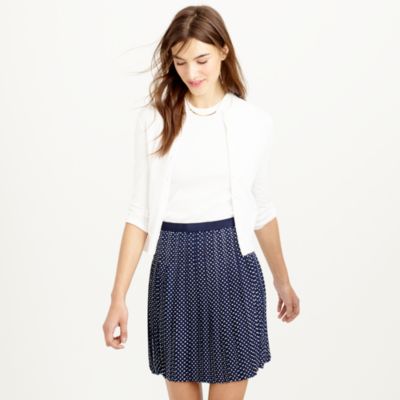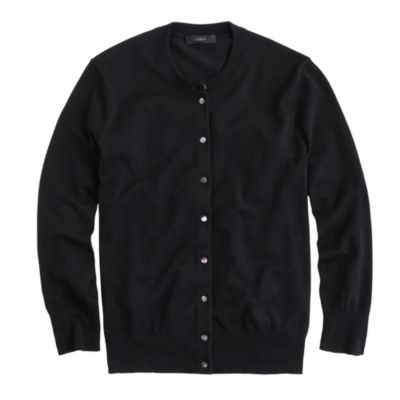 3.
Organic Virgin Coconut Oil @ Trader Joe's
Lately I have gone coco crazy, you've seen the recipes...
this Blueberry Banana Coconut Oatmeal Bake
to
this Almond Joy Hot Chocolate
to
this Triple Coconut Cake
to
these Toasted Coconut Blueberry Muffins
.
A few weeks ago I picked up Coconut Oil from Trader Joe's and it smells just like real coconut, and it tastes like shredded coconut... SO FREAKIN' GOOD!!! Initially I was a bit hesitant to purchase Coconut Oil since I haven't had the best experience with coconut oil, particularly the way it tastes in Indian food, but I believe this has a LOT to do with the quality of coconut oil you are using. So far, I've been replacing the butter in my baked goods with TJ's coconut oil and the results have been fantastic. I can't wait to experiment more. Coconut is higher in fat than butter, but nutritionally speaking it is better for you than butter. Get this stuff, it's good! ~ $6 @
Trader Joe's
TELL ME:

Do you like Coconut Oil? What do you use it for? Do they have "cakecups" where you live?