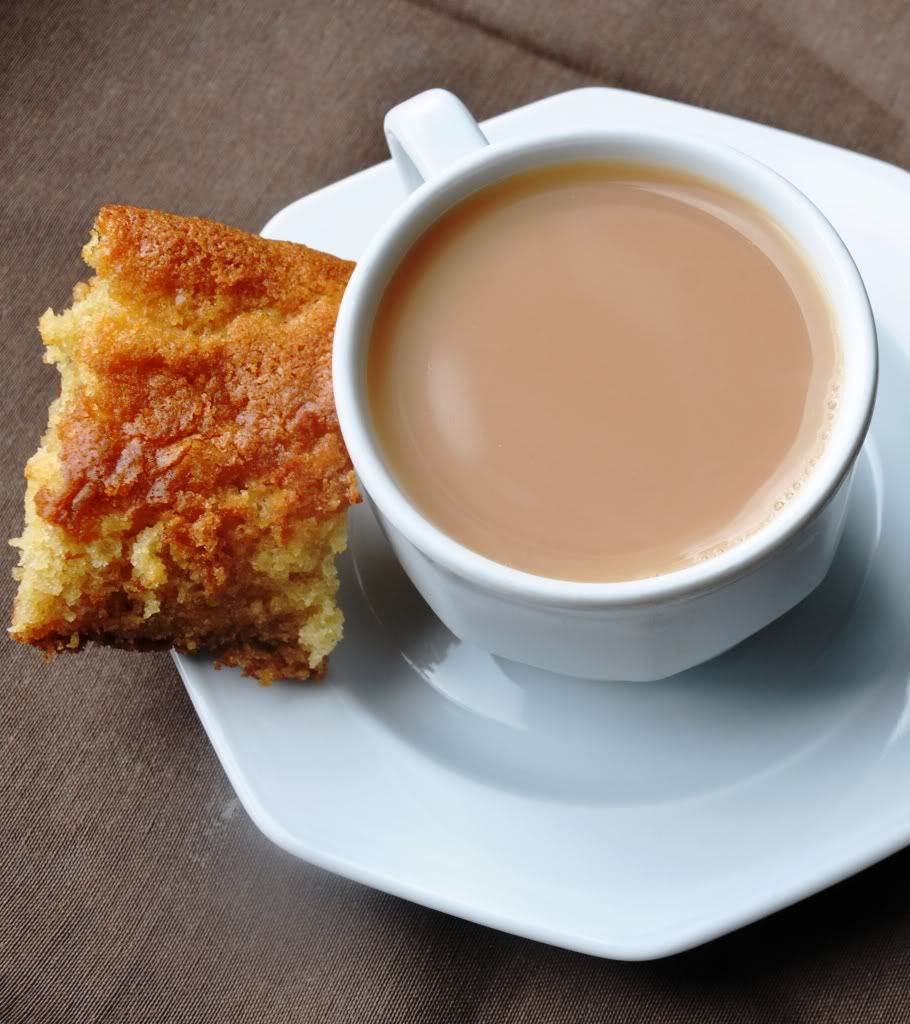 It was my 9th birthday and what was about to be my very last birthday celebration in Nigeria before moving to the United States, permanently. Yes, I said, "Nigeria," that is where I was born and unfortunately the country that remains on the US Travel Warning list… SIGH! My aunt, Rekha Aunty, who is my mom's bff, our family friend for life, and a woman who played a role to me that of a second mother in Nigeria. For my last birthday in Nigeria, Rekha Aunty baked me a beautiful yellow butterfly cake for my party. That memory still remains vivid in my mind till this day and I will never forget how happy I was to have my very own special birthday cake. Growing up and watching my aunt make fancy cakes definitely provoked my love of baking. At my tender age, she really was the only person around me who loved baking, and I enjoyed watching her ice cakes followed by Leena & I licking the batter when she was done.

Back in the 80s, my parents and I were living in Nigeria, while my 3 siblings were studying in India. My mom would pay frequent visits to India and spend time with my 3 siblings who were all much older than I. They were all studying abroad because at the time Nigeria didn't have the best schools for older children. During this time when my mom would leave my dad & I, I would stay at Rekha Aunty's place for weeks at a time to hang out with her daughter, and my childhood best friend, Leena. My dad also worked long hours and I needed adult supervision, so staying at Leena's was usually the best option and every child needs a mother. Of course, it wasn't easy not having my mom around, however spending time at Rekha Aunty's home lessened my pain.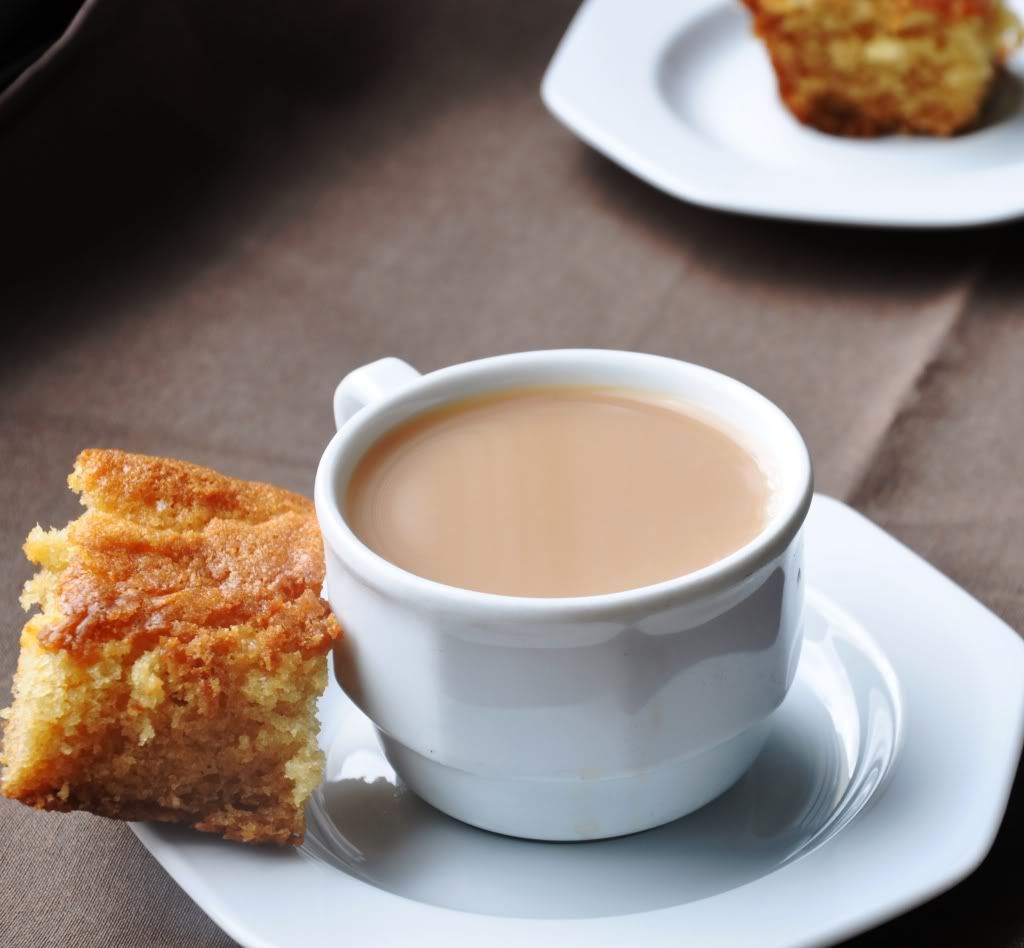 My aunt did things for me a mother would typically do, such as, giving me a place to stay, giving me good food to eat, treating me no differently than she would her own kids, braiding my hair to get me ready for school, checking my homework when I returned from school, and preparing me for tests and exams. She had 2 kids and a toddler of her own so for her to take on a 4th kid and handle all that responsibility was far from easy. If this isn't playing the role of a mother, then I don't know what is. At the time I didn't think much of it since I was just a kid who was hanging out with her bff. Now twenty some years later, I am a lady and someday hope to be a mother, I realize what a HUGE sacrifice my aunt was making for my mom by taking in her child for weeks at a time. In today's day and age we live in, most people just don't do favors like that, unless it is your own niece/nephew, right? Even if a friendship between two moms is really deep, how many women actually take in their bff's child for weeks at a stretch?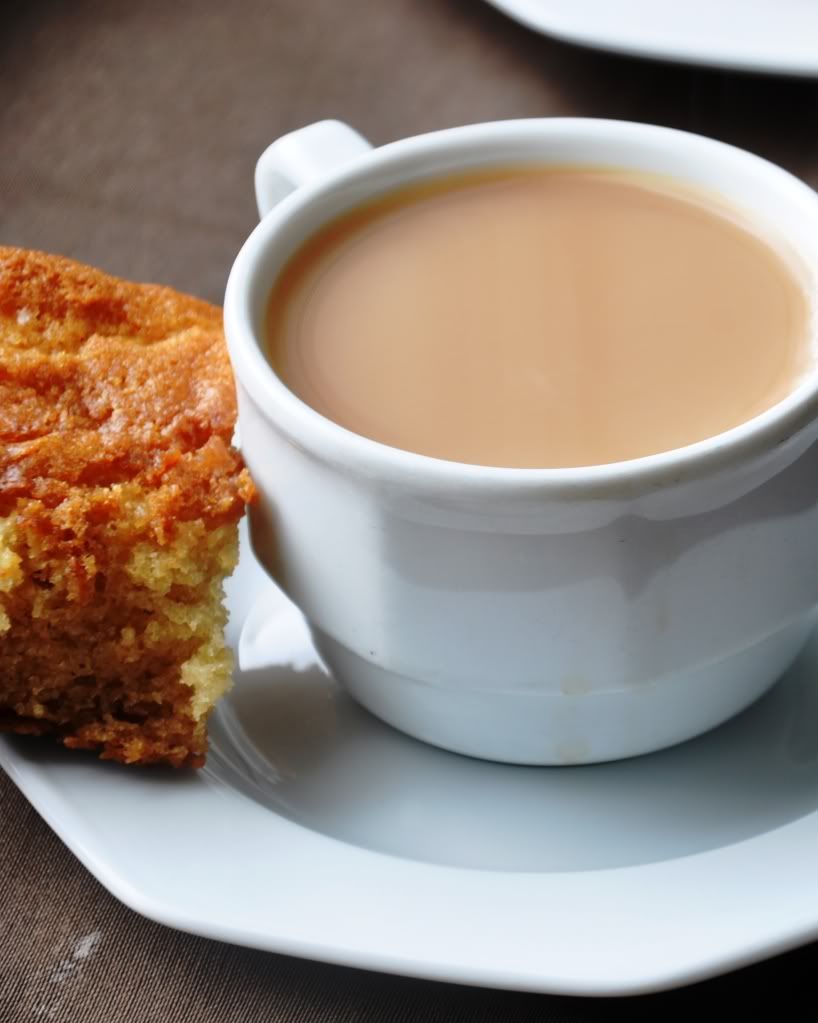 A few years ago Rekha Aunty was visiting the United States and based on my mom's request, my aunt made her famous Eggless Cake and barely even measured anything. Actually she did, using regular sized mugs and normal spoons, but based on my lack of experience, I use real measuring cups and spoons. All I recall is she used a can of condensed milk and a stick of butter. I searched online for a similar recipe and modified it slightly by using my aunt's process… I used room temperature butter instead of melted butter as the original recipe states. This past Saturday I made this Eggless Cake for a family get together, and luckily, Leena, my bff and my aunt's daughter, was there to enjoy it. She said it was very good, but a tad bit sweet. I suppose she is entitled to some criticism since she's tasted the real deal for years. My family, especially my mom and sis-in-law, loved this cake, for it tasted just like my aunt's version. In the future though, I need to seriously work on reducing the fat, hello… CONDENSED MILK & BUTTER… but worth every single calorie!
Now a special thanks to Anu over at DivineTaste for posting this awesome recipe and allowing me to bring my aunt's creation to my home. Although I made some tweaks, your measurements helped me in making this cake possible. THANKS!
TELL ME: Do you have anyone in your life that played a role of a second mother? Also, does anyone know why the center of my cake sank? I have a hard time baking Eggless cakes. 🙂
NUTRITION: Considering how good this cake is, it doesn't have a terrible amount of fat, the saturated fat could definitely be lowered though. There is a decent amount of protein per square, however not enough fiber. I'll work on increasing that next time around and going with a 1:1 ratio on Whole Wheat Pastry Flour : Cake Flour.
MODIFICATIONS I MADE:
Instead of using White Flour, I used 1/2 cup of Whole Wheat Pastry Flour and 1 1/2 cups of Cake Flour – which is lighter than All Purpose Flour. This was required since the cake is eggless. If you don't have Cake Flour you can make it using Corn Starch – the recipe below includes the cornstarch amount.

Instead of melting the butter, I used 1 stick of butter at room temperature… I followed the process my aunt used. Combining the butter and sugar accepts more air which results in a light-textured cake.

I skipped using milk in the recipe and replaced the same amount with water instead… I don't recall my aunt using milk either.

I added a 1/4 tsp of salt since baking Guru, Ina Garten, suggests adding salt to all baked goods. This helps bring out the flavor in the cake.
The original recipe did not call for sugar. I added a 1/4 cup because I wasn't sure if the amount of sugar in Condensed Milk would be enough. In addition, the original recipe uses jam which adds sweetness to cake, my version does not use jam, and hence the sugar.
APPROXIMATE NUTRITION PER SERVING (yields 24 squares)
Calories: 129 cals
Fat: 4.9 g
Saturated Fat: 3.2 g
Carbs: 19 g
Protein: 2.25 g
Fiber: 0.3 g
EGGLESS CONDENSED MILK VANILLA CAKE (inspired by DivineTaste & Rekha Aunty)
~ yields 24 squares @ 350 degrees using a 7″ x 11″ baking tray
~ fat and calories were NOT reduced in this recipe… will work on this in the future.
INGREDIENTS:
NOTE: if you have Cake Flour on hand, use 1 1/2 cups of Cake Flour instead of White Flour & Cornstarch.
DIRECTIONS:
1. Preheat the oven to 350 degrees.
2. Grease a 7″ x 11″ baking tray with butter or cooking spray.
3. In a small bowl, sift the dry ingredients… flours, cornstarch, baking powder, baking soda, and salt.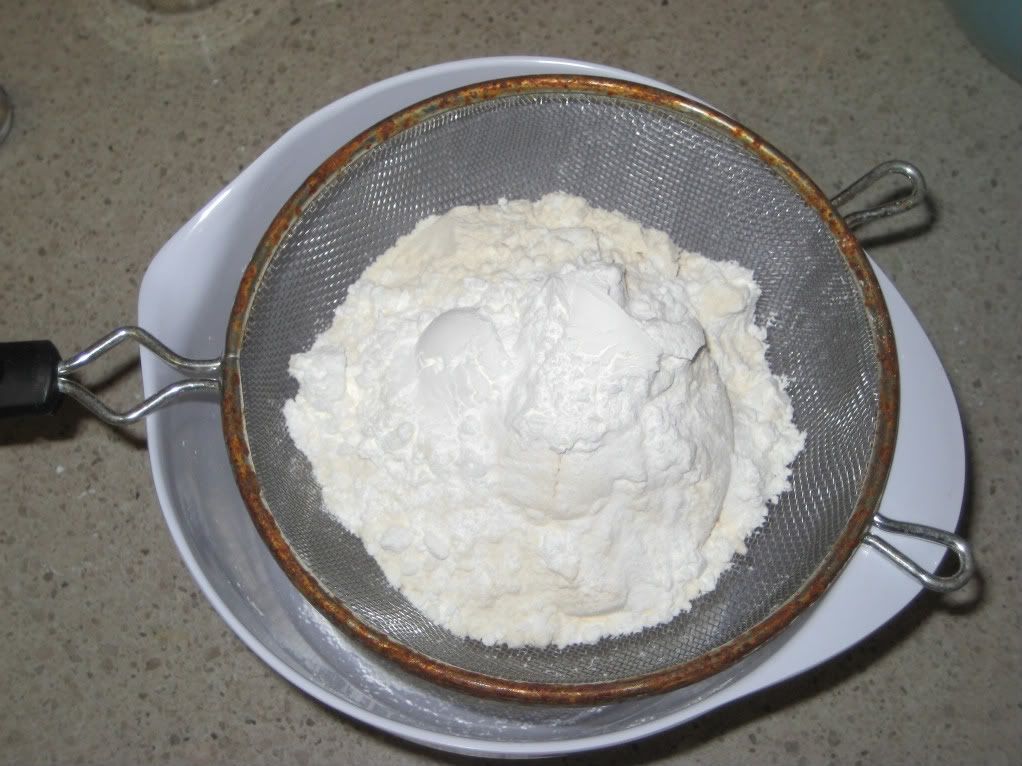 4. In a separate bowl, combine the butter and sugar on high speed until well combined.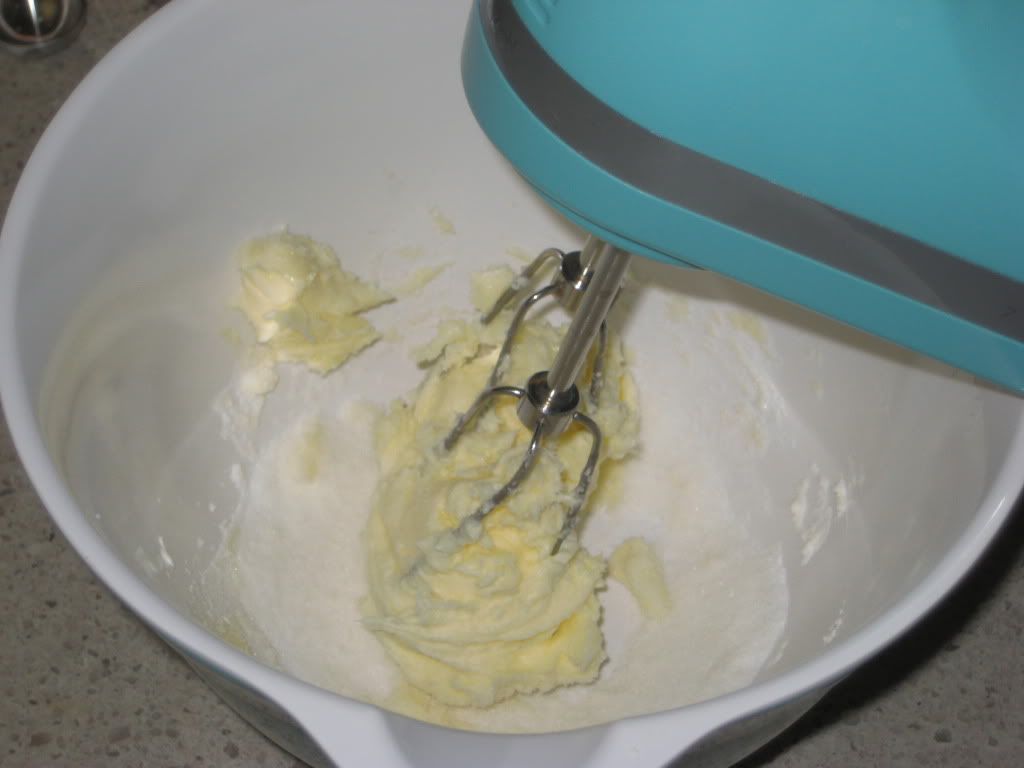 The end result should look like whipped butter.
7. Pour sweetened condensed milk into the creamed butter mixture. I can totally lick a can of condensed milk CLEAN! Yummy!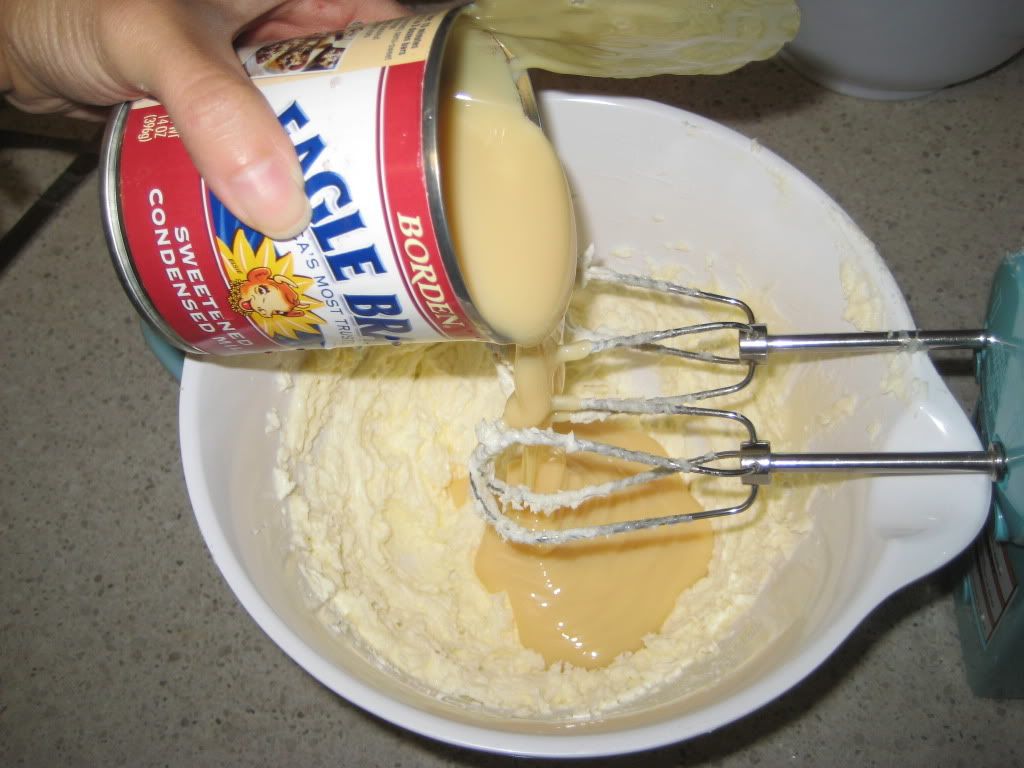 6. Add vanilla and vinegar.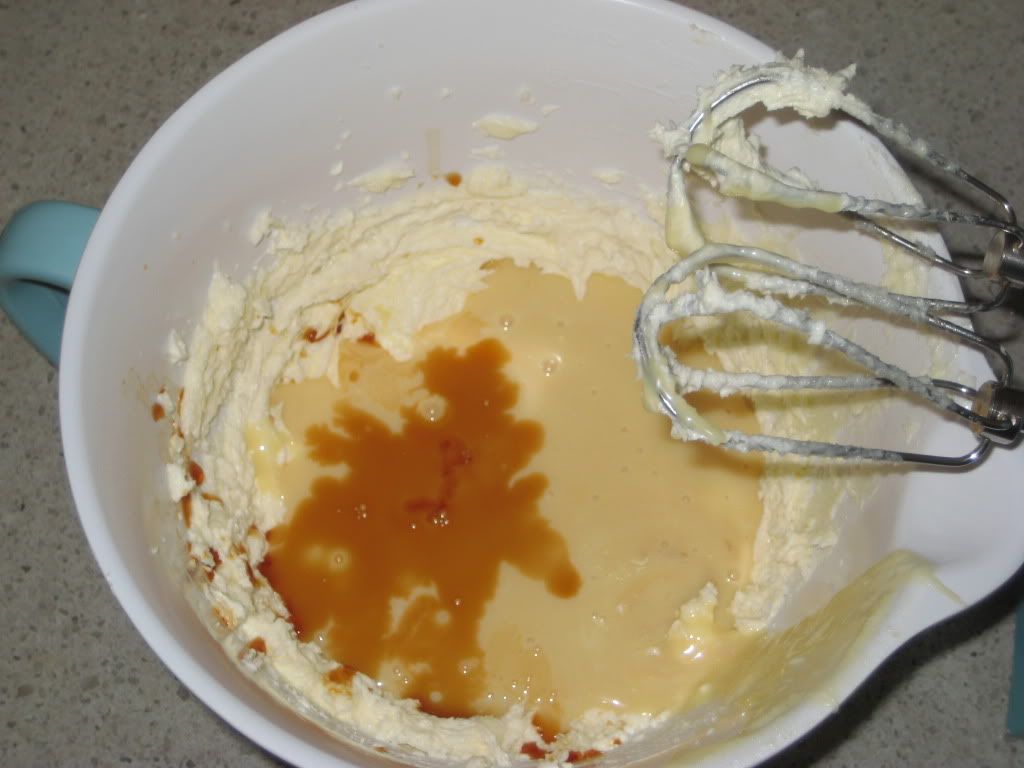 7. Blend for a few minutes on medium-high speed until well combined. This is what you should have.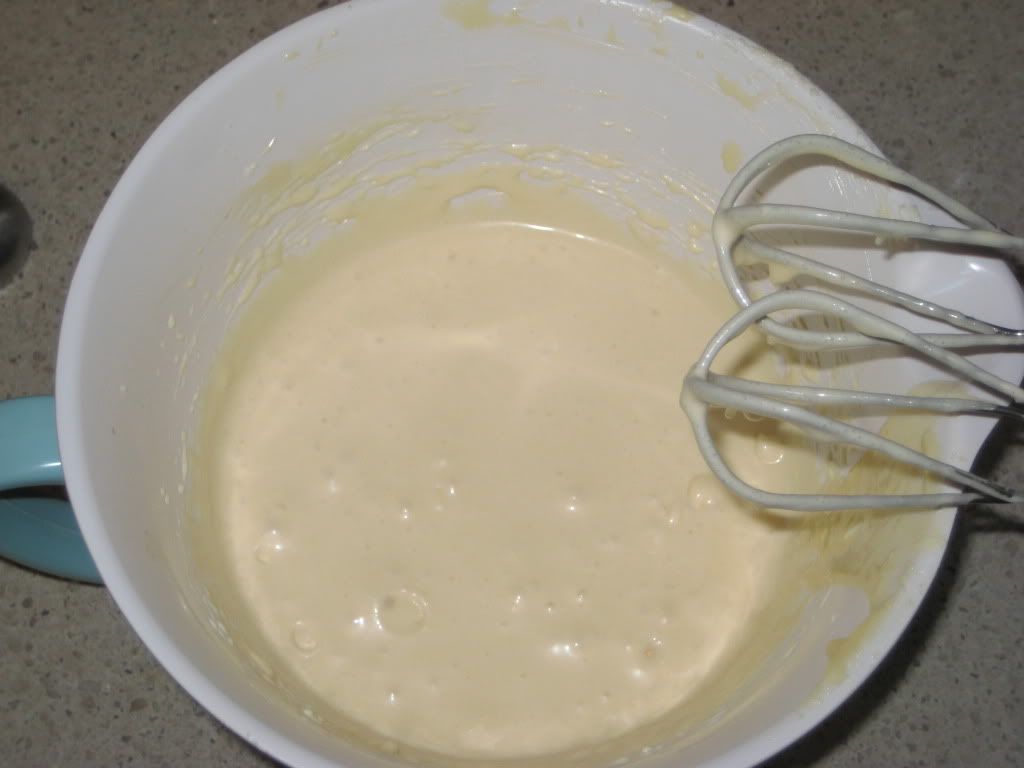 8. Now add flour and water in 3 to 4 parts, starting and ending with the dry.
Combine, but DO NOT OVERMIX. Be extra careful since this is an eggless cake.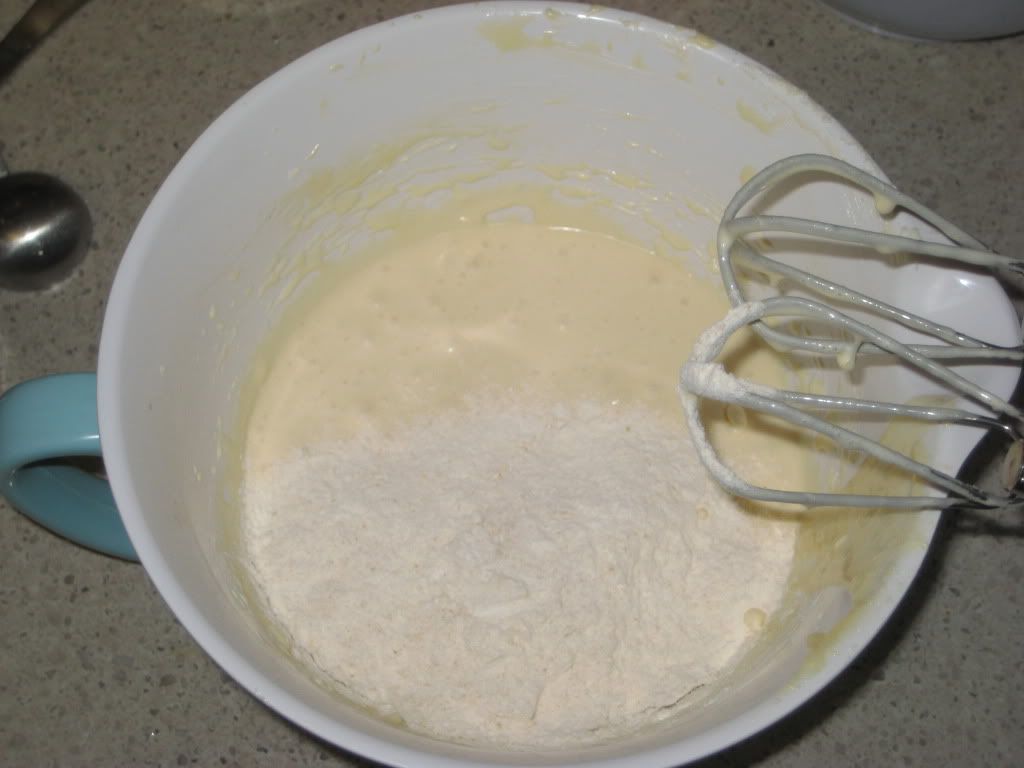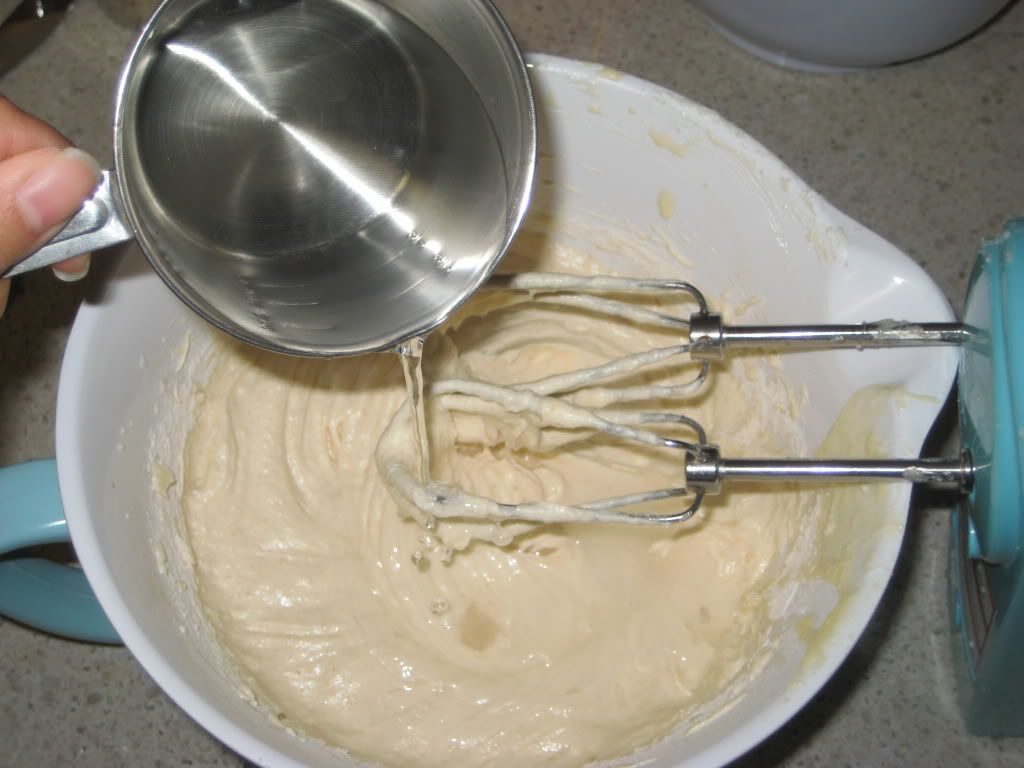 9. Once the batter is ready, pour the batter into your baking tray.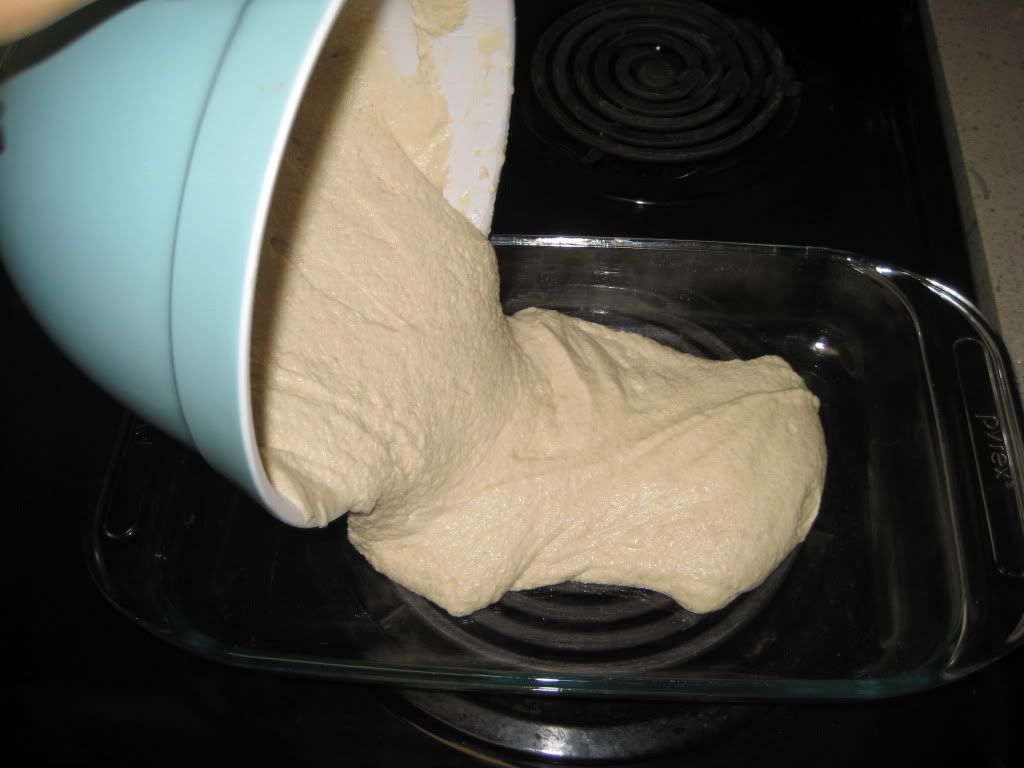 10. Place in the oven for 30-35 minutes, or until golden brown.
11. Mine sank a bit. 🙁 I can never get my eggless cake to rise perfectly. HELP!!!
Cut into 24 squares. Making fewer squares with alter the nutrtion amount.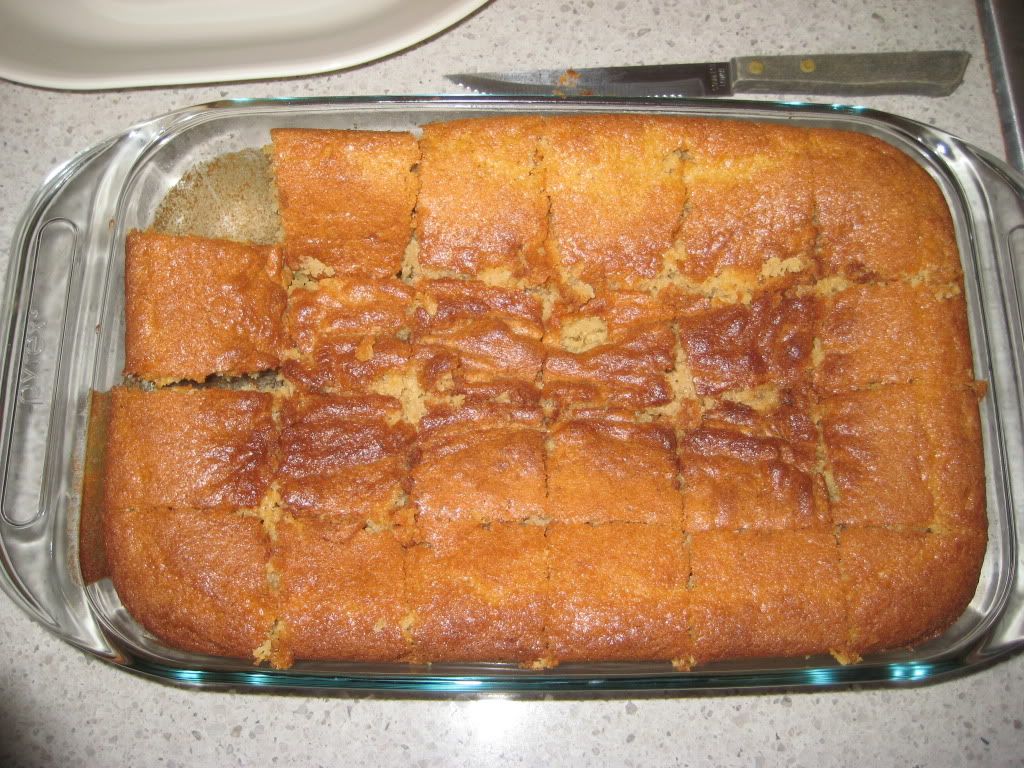 OVERALL RATING: 5 / 5
To be completely honest, this cake tastes divine and most people would assume the fat content to be high based on how buttery it tastes. Surprisingly though, after working out the math, the total amount of fat is 5 grams per square which isn't terrible. Once I work on reducing the fat, can you imagine how guiltless eating this cake would be? There is an apparent taste of butter in the cake and I want to work on reducing that since it isn't needed with the amount of Condensed Milk added. I also want to work on a chocolate version of this cake… would be so yummy!
As much as I love frosting and all, I personally don't feel this cake would be the ideal candidate with frosting since the cake tastes buttery to begin with, buttercream frosting would make it way too rich for me, but the kids would probably like it. This would make an excellent cake for those who are strict vegetarians and don't eat eggs in baked goods. The only complaint I had was from my bff who mentioned the cake was a tad bit sweet, and she's allowed to be a bit critical. Point noted, Leena, and next time I'll work on lowering the sugar content. 🙂 Practice yields perfection!
Texture: The texture of this cake was light and spongy. Make sure you beat the butter and sugar long enough which helps incorporate air resulting in a lighter, more tender cake. Unfortunately, my Eggless Cakes tend to sink in the middle, I'll have to ask my eldest sister on how to fix this… she knows everything!
Moistness: This cake is extremely moist which is obvious based on the amount of butter and condensed milk used in the recipe. After touching the cake, there was some grease left behind on the fingers, and that's okay for this cake because it is sooooo good!
TELL ME:

Do you have anyone in your life that played a role of a second mother? Also, does anyone know why the center of my cake sank? I have a hard time baking Eggless cakes. 🙂